Unified Communications as a Service (UCaaS)
Get your voice, messaging, and collaboration functions on a single platform to deliver a complete, integrated business communications solution. When using all-in-one solution from a single vendor on an unified communications platform you can help your company's productivity, while keeping your total cost of ownership low.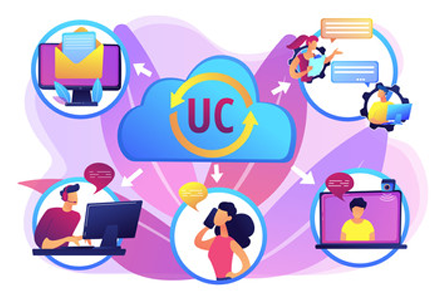 Key Features
Optimize your business communications with enterprise-class voice, fax, text, call handling, mobilenapps, and BYOD capability
Provide a consistent feature set and user experience to all users around the globe
Integrate BYOD smartphones and tablets into business phones
Manage your entire system whenever, wherever you want
Seamlessly integrate with business applications
Top Benefits
Local virtual Phone Numbers
Initial cost savings
Ongoing cost savings
Employee Mobility
Reliable uptime
Quick Install
Easy to Use
Scalability
Secure
Emproved Collaboration
Cloud system over On-premise Phone System
Enjoy ultimate flexibility as access to "seats" are typically purchased on a monthly basis and can scale up and down as needed. There's none of the capital equipment or hardware costs associated with legacy phone systems.
How Does UCaaS Work?
The hosted infrastructure required to provide UC functions (chat, presence, etc.) resides in the data center of your service provider. Your IP connection to the cloud allows users to access that functionality.
Contact Center
At Innovative Communications, we can help you provide your customers with a smart, positive experience every time, so you can win a lifetime of loyalty. Customers can choose fast and efficient self-service on the channels they prefer, with an agent available to help as needed. It's always seamless and context-driven. And your agents can stay in sync and keep pace with customer expectations. With a consolidated view of relevant information, they can exceed expectations and reach great outcomes, faster.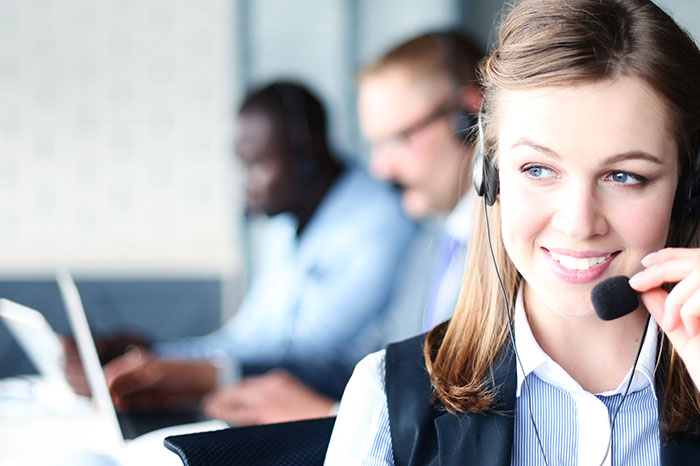 Better Customer Experience
Take the advantage of a cloud-based customer experience solution that will let you utilize all the tools at the fraction of price. A CCaaS model allows businesses to purchase only the technology they need, which reduces the need for internal IT support.
Advantages of Contact Center
Leading providers cloud contact center arena (All the leaders in Gartner Magic Quadrant) : inContact, Five9, TalkDesk, ConnectFirst, Genesys, 8x8, TCN, Fusion, Mitel, Serenova, EvolveIP, Broadsoft.
Executive leadership with years of experience building the channel for the nation's largest contact center provider.
We protect you with comprehensive leader registrations process. Complete understanding of how each UC provider ties in to these contact center providers.
3rd party knowledge base on products that tie into contact centers, PBX, WFM, CRM, WFO, IVR, DaaS & VDI.
With more than 150 contact center vendors, we sift through the good to find the great vendors for your customers.